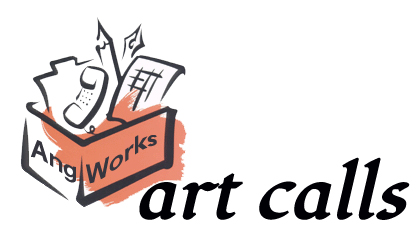 a one stop shop for copywriting, editing, content strategy, and coaching primarily for artists and art adjacent workers
Writing about art is glorified gatekeeping and often bad!


Have you ever felt completely alienated by art? Read an artist statement that sounded impressive but made no sense? Attended an artist talk and had zero idea what the hell the artist was saying? Looked at your own work and thought, "How do I explain this?"

Sometimes what's in your head doesn't make sense on the page and explaining your art to other people can be daunting. I'm here to help.



Services
First phone call or Zoom is always free. I can point you in the right direction.

I look forward to helping you:
✿ Generate, Edit, Review and Revise your
✿ Artist statement
✿ Portfolio
✿ Artist biography and curriculum vitae
✿ Grant applications essay sections
✿ Exhibition proposals
✿ Press releases
✿ Advise on MFA, MA programs and review MFA, MA applications
✿ Organize and catalogue artworks and other archival organization
✿ Create strategy for applying to grants, residencies and exhibitions; organize calendar of deadlines
✿ Prepare for studio visits
✿ Hone your public speaking and presentation skills
✿ Create outreach strategy: press, social media, etc., website and social media presence/text
✿ Align press and social media to position for greater opportunities
✿ Identify and leverage existing networks to maximize impact
✿ Help with exhibition planning and execution
✿ Brainstorm public programming and potential collaborators for multi-disciplinary projects
✿ Art coaching to reach next level of career goals



Pricing

At the moment, my established package is $500 to create three (3) strong, modular paragraphs that can be used for a variety of applications, statement needs, and/or press releases. This compensation includes my industry knowledge, my experience, and my time. My ongoing rate is adjusted for artists at $100/hour.

That said, I often work with smaller budgets and on a scale dependent on need. I also work for trade. Contact me ︎ for further rates. No one is turned away for lack of funds; if you are unable to meet the rate, I will refer you to someone within your range.




Why I'm qualified

With more than 10 years experience, I've run project spaces, worked with artists, and continue to write about art. I hold a degrees in Art History and earned my Master's in a art-based writing program; I continue to regularly write criticism for a variety of publications. I've curated exhibitions, written countless press releases, and worked as a curatorial research assistant, publishing catalogues and independent artist publications.

My goal is to help you explain your work to the world in a way that's smart but accessible, explanatory but not didactic. I'm precise but supportive. I will give you personalized homework that will enrich your and others' understanding of your work and tools to help you adjust your statements as you grow. Presenting your work is a skill you must develop and I can help you jump start the process.




Recommendations

"I am so grateful I was connected with Angella, her guidance and expertise made the experience of writing my artist statement a breeze. Not only is Angella a joy to work with, she was very collaborative, open, and professional when getting the work done. I didn't feel like I needed to compromise my voice, or my message in the process, and she did a wonderful job of translating my thoughts into something very eloquent and effective. Thank you Angella."


"I sought Angella's help in applying for a Master's degree in Brussels. She made me feel that my artistic voice was worth being heard and in a way, she even gave me back my belief in my artistic career. Sure it is hard to formulate creative processes, but her interest in the content of my work and her commitment helped me to express myself concretely and to formulate who I am and what I want. As a result, I was not only accepted at the university, but the letter of motivation was explicitly praised by the professors."


"Angella remains to be a reliable and significant writing peer who is always generous with her required reading tips, submission deadline resources, and editing feedback. She is a tenacious, critical, and sentimental angel with a google doc."


"In late 2018 I asked Angella to write an accompanying text to augment a solo exhibition of my recent work. What resulted was, rather than an interpretive text around the exhibition or my work in general, was an exegetical essay about a 1933 Betty Boop cartoon that so charmingly illuminated the spirit of the show. Angella gnaws at the edges of her subjects and points at their relationships to other things, bringing her readers to a nuanced and broader perception of that subject. Her writing teaches us to do the same."


"Angella's writing and editing services are an integral part of my creative process. On numerous occasions Angella has provided me with constructive and empathetic feedback regarding the organizational structure, content, and grammar for press releases, grant proposals, exhibition proposals, and my artist statement. I highly recommend her services."