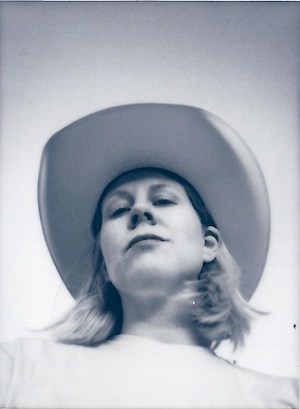 Angella d'Avignon
is a writer,
copyeditor,
and content strategist.
Also a card-carrying member of the
Newswomen's Club of New York
and a proud member of the
National Writer's Union
. Read my very casual research newsletter
West Ends
.
Watch me read
new fiction
for the Miss Manhattan reading series. I used to run
an advice blog for artists
at the intersection of mental health and creativity for Society6. Here's
an essay
about my friend and artist,
Chantal Wnuk
and another about
living alone
in Long Beach.
Rahel Aima
invited me to
guest-write a pandemic diary
for her
newsletter
.
Read more about my process
here.
I am
for hire
.
☞ Get in touch:
heyangella [at] gmail dot com
GREATEST HITS
They Live Alone in Ghost Towns
, living or vacationing in ghost towns (with the attendant ghosts!) for
New York Times Styles
Location Not Found
, mapping loss, wildfire season, digital ghost towns and Paradise, California, for
Real Life Magazine
A Review of: "Death in Her Hands by Ottessa Moshfegh
"
, for
The Believer
Dirt: Affirmation memes for millennial dreams
, on mass delusion and memes for
DIRT
by
Daisy Alioto
and
Kyle Chayka
Ghost Towns of Instagram
, ghost towns, influencers, and luxury development in the California desert for
The Baffler
The Mortician and the Murderer
, a reported piece on a 1980s mortician who turned his family's funeral home into a nightmare cremation factory—pulling gold teeth, harvesting organs, and threatening anyone who got in his way, for
Topic
Citrus Season
, in which I eat an orange off the ground and strangers endear themselves to me while the sole of my boot breaks, for
Popula
To Live and Fade in LA
, an art essay about drifting, looking, and the physical choreography of graffiti and those who are tasked to erase it, for
Open Space (SFMOMA)
Review: POSSESSED: Eckhaus Latta at the Whitney
, I went to the Eckhaus Latta special exhibition store and couldn't afford the concept, for
Carla 14
Neighbors Converge and Share Their Memories Around a Public Art Project in LA
, a write-up on a temporary public sculpture by artist Tanya Brodsky, and the incomplete story of the lot it stands on, for
Hyperallergic
"Car Culture" Takes on a New Meaning in This Mobile Gallery
, about a gallery that lives in the cabin of a champagne-colored Crown Vic as it drifts through the streets of Los Angeles, for
GARAGE Magazine
John Early has taken to LA like a Scientologist to a Celebrity Centre
, a profile on comedian John Early who had just moved to LA where he ordered the chopped cobb for lunch at the iconic 101 Diner and draped his pale body across the marquee of the Scientology Celebrity Centre, for the original
LA Weekly
Meet Big Sal, Jewelry District Security Guard, Historian and Ghostbuster
, a profile on Sal Licone, a DTLA security guard who protects a historic theater, now a jewelry store, where he used to see John Wayne movies in as a kid, for the original
LA Weekly
I Waited Until I was 30 to Go to College.
, my entire academic back story in one personal essay, for
The Washington Post